With a vibrant social scene and plenty to do, it's no surprise why Manchester is so popular and has one of the biggest student populations in Europe!
But with so much on offer, it can be tricky uncovering the best bits, or even knowing where to begin looking. So we've put together a list of 10 hidden gems, so you don't miss out!
1) The Washhouse Manchester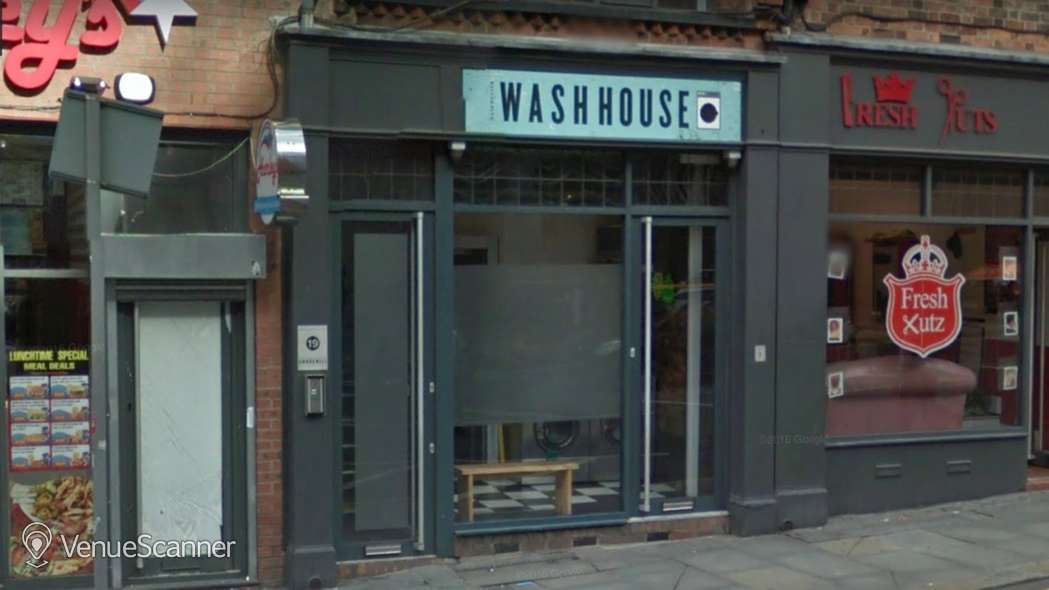 The Washhouse is one the best-kept secrets in Manchester, down to its motto "First rule of The Washhouse… You don't talk about The Washhouse"
This quirky bar is a great conversation starter, as the interior is cleverly disguised to look like a laundrette – but no washing will take place! Instead, you can enjoy expertly-made cocktails and a fantastic atmosphere for meeting other students (if they can work out how to get in!)
The Washhouse offer loyalty cards, making it a great place for regular visits. But be warned they operate a no booking, no entry policy, so click here to make a reservation and avoid disappointment.
2) The Liquorists
The Liquorists' memorable cruises are a great way to see and experience the city. With nearly 10 different cruises to choose from, there is something for everyone! You can enjoy gin, rum, whiskey or tequila cocktail cruises, or even cheese and wine, as you cruise down the River Irwell and around Media City.
A full list of the cruises can be found here and tickets can be booked on Eventbrite.
3) Breakout Manchester
If you haven't done an escape room before, now's your chance! The city has plenty of escape rooms to try (you can even escape from a van!) but 'Breakout Manchester' is one of the best, with a range of difficulty levels and rooms to choose from. If you're a Harry Potter fan this is definitely the place for you, as you can immerse yourself in magical themed rooms, or if not, perhaps a Zombie Lab or Cursed Carnival is more your thing?
You can even get an escape room in a box delivered to your home, or join a digital game if you prefer.
For more info, check out: https://breakoutmanchester.com
4) NQ64
It's easy to have hours of fun in NQ64, as this basement bar is full of retro arcade games! Just get yourself some tokens and enjoy the craft beer and retro game-themed cocktails they have on offer.
NQ64 is free to enter, there's no need to book and you can play until 3am. They do have a smart/casual dress code though, so no tracksuits, jogging bottoms or sports shorts.
Head over to their website to see the games and consoles you can play.
5) Junkyard Golf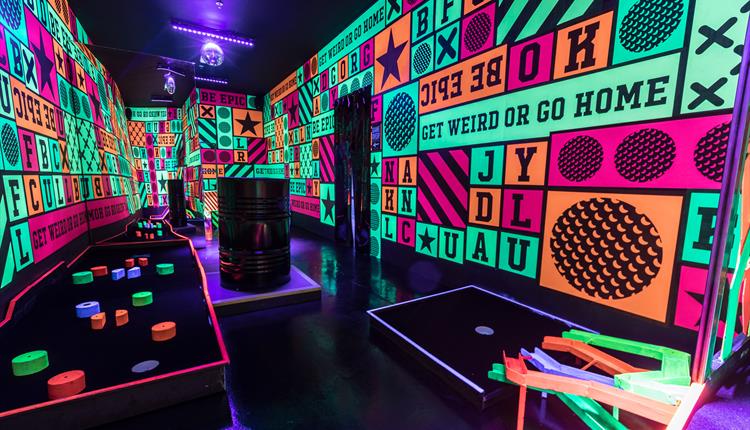 With 50% off crazy golf tickets for students, (Sunday-Thursday) what's not to love?!
There are 3 crazy golf courses to have a go at: a freaky circus course (be warned there are lots of clowns!), a jungle course and a scrap yard course complete with written-off cars.
Be sure to win though, as #LOSERBUYSTHEDRINKS
It's best to book via the website, but some walk-in tickets are available on a first-come-first-served basis.
6) Dog Bowl
If you haven't had a chance to visit NQ64 yet, then Dog Bowl offers the best of both worlds, as this New York inspired bowling alley also has some arcade machines on loan from NQ64.
The Dog Bowl is a budget-friendly place to go, with great food, cocktails and plenty of student offers, including happy hour and ten pin bowling for £5, click here for the latest student offers.
Bookings can be made on the website and it's recommended you wear shoes with grip, as bowling shoes aren't currently provided due to Covid.
7) Tattu
Tattu is one of the most Insta worthy restaurants in Manchester, it's inspired by body art and beautifully decorated with cherry blossom.
Tattu offers modern Chinese food, with dim sum and small plates for under £8. Look out for the show-stopping 'Celestial Dragon' sharing cocktail, which is served in a glass dragon with dry ice, so it looks like it's breathing fire! Keep an eye on their socials for giveaways and deals on cocktails.
The dress code is smart casual, so no shorts, sportswear, loungewear, beachwear or fancy dress.
To find out more, click here (Warning: Clicking the link will make you feel very hungry!)
8) Cloudwater Brew Co.
Want to experience local beer with a tutored tasting? Then Cloudwater Brew Co's brewery tours and tasting is just the thing. Only a short walk from Manchester Piccadilly Railway Station means you can take full advantage of sampling the freshest beer.
You can also hop across to Unit 9, the bar next door, which has 20 draft taps on offer.
More information about the brewery can be found here.
9) Victoria Baths
A great free day out is a trip to the historic Victoria Baths. There are lots going on, including public swimming sessions, film screenings and concerts.
Their open season is April-November, but there are often special events outside of these times. Keep up to date with the latest events, by visiting their What's On page.
10) Pankhurst Museum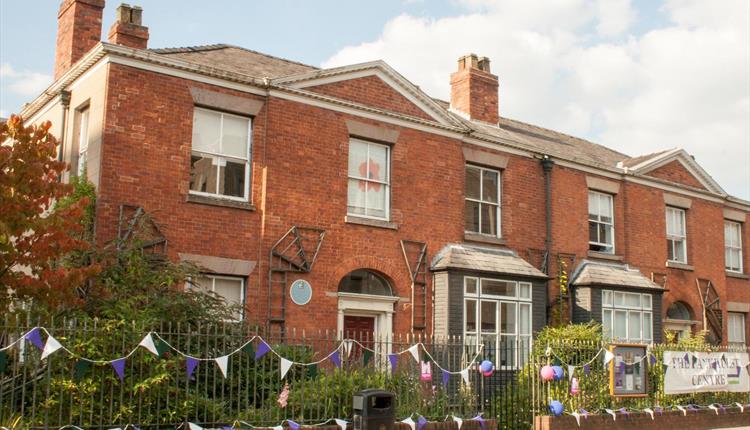 If you are after something a bit different and another free day out, the Pankhurst museum is well worth a visit! Being a former home of the Pankhurst family, where the Suffragette movement was born, it's an iconic site dedicated to telling the story of women's right to vote – and their only family home that members of the public can visit!
Just remember to pre-book a time slot, as the entrance is by advanced bookings only. Find out more here.
Thinking of Studying in Manchester?
Not only is Manchester home to a vibrant student scene, but also some of the UK's best universities. If you would like to learn more about studying in Manchester, contact our friendly student support team today on +44(0)2392 839210.